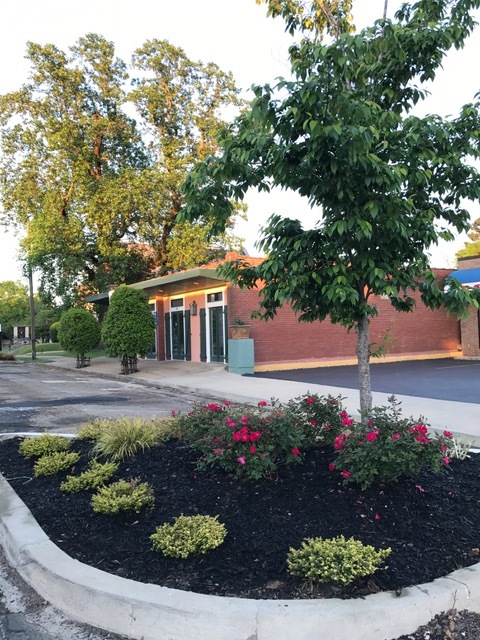 WHO WE ARE,
what we do
Main Street Batesville is a non-profit organization, certified by the Arkansas Historic Preservation Program and the Main Street America national association. Main Street Batesville is not an funded agency of the city or county, or state.
The organization runs on the work of our volunteers, and on funds donated by our partners -- local businesses and citizens who have the same goal as we do: a thriving downtown.
Our mission is the revitalization of downtown Batesville, through economic development and historic preservation.
Our organization is led by a Board of Directors composed of leaders in this community, and staffed by Executive Director Mandi Curtwright
Our work, by the numbers
Infrastructure
1 new streetscape

48 green spaces added

1 irrigation system

100-year-old water lines replaced

20 lighting systems added along street, in the flower beds, and in the Pocket Park

50+ curbing improvements

40% street parking increase

3 parking lots now dedicated to Main Street use

2 new public parks: Maxfield Park and The Pocket Park
Investment
$230,000 invested in street improvements

$15,000 invested in developing The Pocket Park

$250,000 invested in developing Maxfield Park

$1,000,000 trust donated to Main Street Batesville for the upkeep of Maxfield Park

$117,000 invested in developing The Loft events venue in the historic Barnett Building

$25,000 in Main Street Batesville mini-grants to downtown businesses

$18,000 invested in a new native-stone gateway at the entrance to Main Street
community building
7 community events held each year :
Winter Gala

Garden Party

Carius Endowed Concert

Southern Food Festival

Farm to Table Dinner

Haunted House

Fun & Safe Trick or Treating on Main

Christmas Market
12 Farmers Markets each year

1 Business Incubator, a Partnership with Chamber of Commerce

52 Businesses represented in our Downtown Merchants Association
Advertising and Marketing
25+ ads placed outside of the county per year

400+ mentions and/or features per year in local, regional, state media outlets
economic development
17 empty storefronts filled

15 building facade renovations since the Main Street Batesville revitalization campaign began in 2013

4 new eateries: Unique Nosh, 109 CIX, The Pinto, and Big's

4 retail businesses: Village Adventures, Denim Blues, Queen Ann's Lace, Home-Holidays-And-More

5 event venues: The Loft, Pocket Park, The Landers Theater, The Melba Theater, Maxfield Park

4 full time consultants provided free of charge to downtown businesses: Exterior Designer, Interior Designer, Business Consultant, Tax Credit Consultant

More than 400 press mentions per year in local, regional and state media outlets